Government Relations & Advocacy


The 2023 Legislative Session began Wednesday, January 4
and is scheduled to conclude on Friday, June 9
Watch: Day 1 of the 108th Legislature, New Faces - 1/4/23
Download: NASB's Legislative Notes - 1/4/23

Watch: Day 18 - AM/PM Hearings & More! - 1/30/23
Watch: Parents' Rights Bills - LB71 & LB374 - 1/30/23
Watch: LB589 Update w/ Sen. Briese - 2/1/23
Watch: Through Day 30 - 2/20/23
Watch: Governor's School Funding Package District by District Breakdown - 3/31/23
Superintendent Pay Resolution - 5/5/23
LR 125 - Truancy. LR 129 - Sports officials. LR 144 - School Choice. LR 145 - Period Poverty. LR 147 - Parental Involvement. LR 148 - Use of Federal Funds. LR 149 - Social-Emotional Learning. LR 152 - Ability to attract and retain qualified superintendents and administrators. LR 158 - Retirement. LR 166 - Mandates. LR 170 - Student Journalists. LR 181 - Tort Claims. LR 186 - Valuation of Land. LR 192 - JPA's. LR 220 - School Security. LR 228 - Equalization Aid. LR 231 - Tort Claims. LR 235 - Property Taxes. LR 240 - Consolidation of ESUs. LR 246 - MOEC. LR 247 - Eminent Domain. LR 251 - Early Childhood.

Your 2023 Advocacy Handbook featuring NASB's legislative and leadership initiatives for the 2023 session and a guide for effective advocacy is now available. The annual Advocacy Handbook includes what you role is in the legislative process, tips for advocacy and engagement, your 2023-24 State Senators, your 2023 NASB Legislation Committee, and NASB's Legislative Resolutions and Standing Positions. If there is anything you'd like to see added, amended or removed from the handbook in future years, submit your proposal at https://registrations.nasbonline.org//ProposedResolution.aspx
---
---
Can YOU really make a difference? YES YOU CAN!
No one is more qualified to talk about your school district, your community, and your needs related to providing a quality education than you! With your help, NASB is an advocate for public education and local school governance … and YOUR collective voice in the Legislature.
NASB strives to serve its members to work as a team with legislators and state officials, to share the story of their district/ESU, to secure laws and regulations that benefit all of Nebraska's public schools, lobbying in support of your school board and local control.
NASB is guided by a legislative agenda that is developed annually by YOU, initiated with submissions from YOU, and approved at the NASB's Delegate Assembly each November by YOU.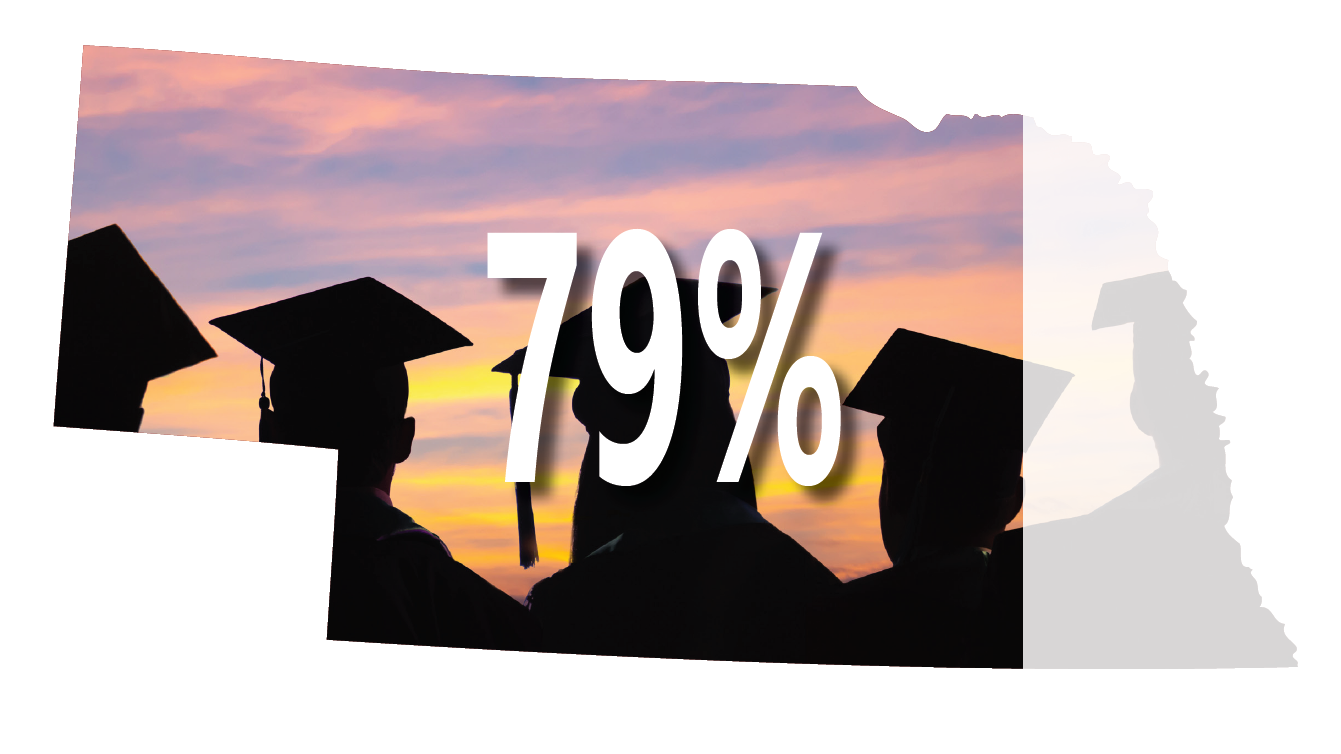 DID YOU KNOW: #weLIVEhere
79% of Nebraska's 1,700 locally elected School Board Members serve at or within 100 miles of where they graduated ... with 51% serving AT the district they graduated from.
You are a locally elected official and a community leader. As a school board member, you are in an excellent position to educate and influence the legislative process and are seen as a key resource on education policy for your district.
We encourage all boards to include a legislative update as a part of each meeting, and to discuss/share key legislative information within your community. Advocacy is year-round, not just during the session itself. Bookmark this page for updates and information, and make sure to utilize NASB's Legislative Notes, videos, NASB's Bills page and more, summarizing all of the pertinent items related to public education in Nebraska.
---
Share your story
Ask Yourself:
How can you best share your district's story?
Legislators care about your opinion.
Remind them, you are their neighbor.
Voters also put you in office.
You have an influential role in your community.
You know better than anyone the effect of a State decision.
UNDERSTAND THE DATA THAT WILL MAKE A DIFFERENCE
BUDGET

General Fund Levy - Building Fund Levy
% of budget for Special Ed
% of budget for administrative costs District valuation



KIDS

% kids on free/reduced lunch
% of kids in ELL
# of net option students
Graduation rate



SCHOOL

Enrollment
# of kids in pre-school
Average class size
# of buildings
# of teachers
---
What Can NASB Do for you?
Assist you in preparing testimony, talking points, emails, or Op-Eds; facilitate Senator introductions and meetings in your district or the Capitol; feature your district visits with Senators; brief your board at a meeting in your community; and more ... Just ASK!
Your NASB Legislative Team
Colby Coash - ccoash@NASBonline.org
Associate Executive Director, Director of Government Relations
Matt Belka - mbelka@NASBonline.org
Director of Marketing, Communications & Advocacy
John Spatz - jspatz@NASBonline.org
Executive Director

Lindsey Wooton - lwooton@NASBonline.org
Administrative Specialist

---
*NASB does not endorse candidates and does not make recommendations to members, or anyone, on whom to support for election. NASB may, from time to time, provide opportunities for candidates for elected office to meet with or communicate with its membership. Any NASB event allowing candidates for office to meet or communicate with its membership should not be considered a direct or passive endorsement of any candidate.